Termite treatment Wabash IN


Need Termite treatment Wabash IN? North Central Pest Control is the most effective and competitively-priced pest control service in North Central Indiana.
We offer FREE ETIMATES and will be happy to meet with you and discuss your pest control needs. Our certified, licensed, and insured team is dedicated to providing you with prompt and efficient service, and all of our services are 100% satisfaction guaranteed. Monthly and quarterly services are available in addition to one-time service.
David Moon is the owner of North Central Pest Control and has been working in pest control for 40 years. The business was established in 1990 and has been family owned and operated for over 30 years. We offer reasonable rates and dependable service to prevent infestations and eliminate pests. We specialize in Termite treatment Wabash IN.
We provide a comprehensive set of pest control services including but not limited to termites, bed bugs, ants, mice, roaches, rodents, bees, and wasps.
Termite treatment Wabash IN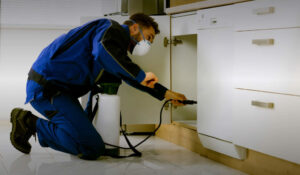 What do our customers think? One fan of the company wrote, "No one stays in business for 30 plus years and doesn't do a great job. Dave Moon, the owner, is a great guy with affordable and competitive prices.  Does work for the city and array of realities and banks. 30 years of trust from our community and our city."
Another happy customer wrote, "These folks are great. Like most of us that are in the residential services business, these folks are busy also, but I won't call anyone else. They are worth the wait. Highly recommend."
We are happy to serve our community and will work hard for you! We take a safety-first approach and promise to provide safe and effective pest control.
Call Today!
Termite treatment Wabash IN